Nasreddin Hodja in Schaarbeek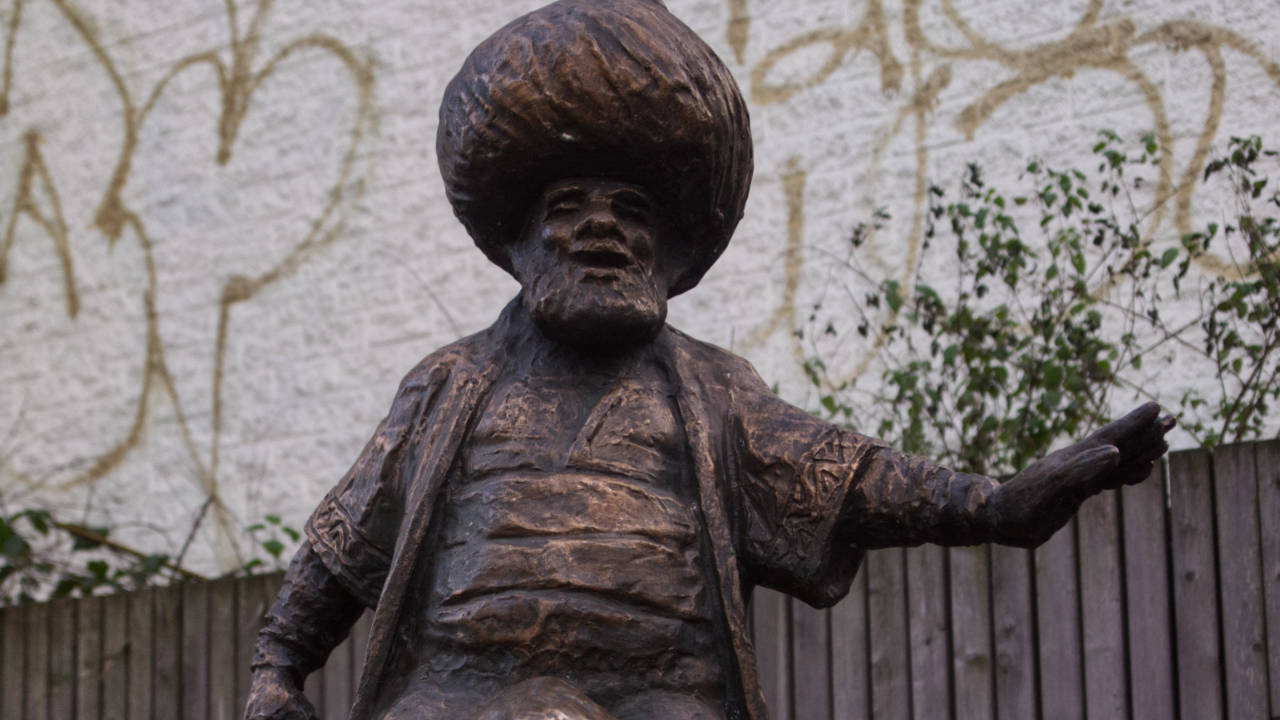 Nasreddin Hodja is a verry popular and humorous figure in the Turkish islamic world. His historical existence is not verified. Probably he existed in Anatolia during the 13. or 14 century.
Nasreddin Hodja is often riding a donkey, looking backwards. In September 2006 such a sculpture was located at the intersection of Rubens, Vandermeersch and Gallait streets in Schaerbeek (Brussels). After a while it was vandalised. In 2019 the old and vandalised sculpture has been removed by the local administration. Afterwards the Turkish minister for cultural affairs and the Turkish ambassador donated a new sculpture of Nasreddin Hodja to the city of Schaarbeek, made by the sculptor Yurdanur Metin. The new sculpture is located at the corner Olivierstraat and Haachtsesteenweg in Schaarbeek.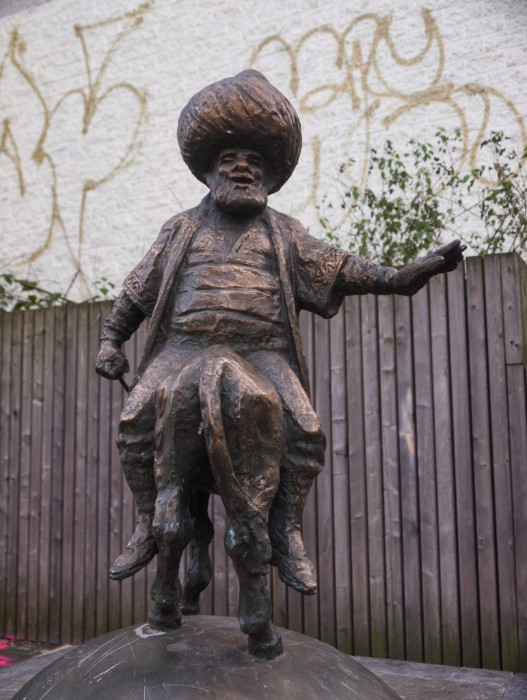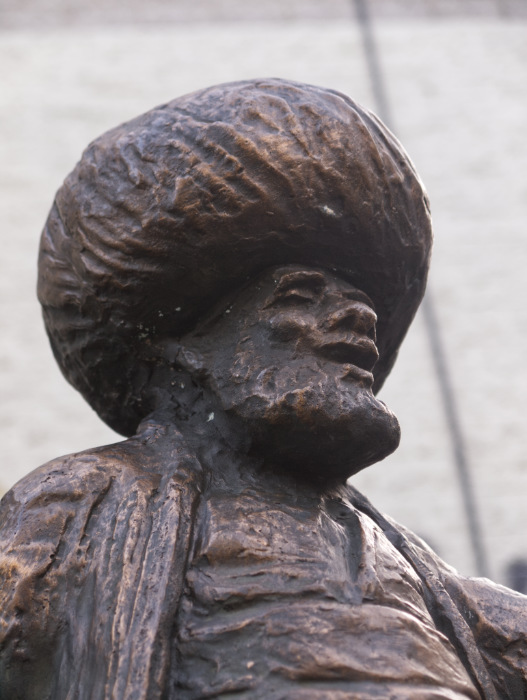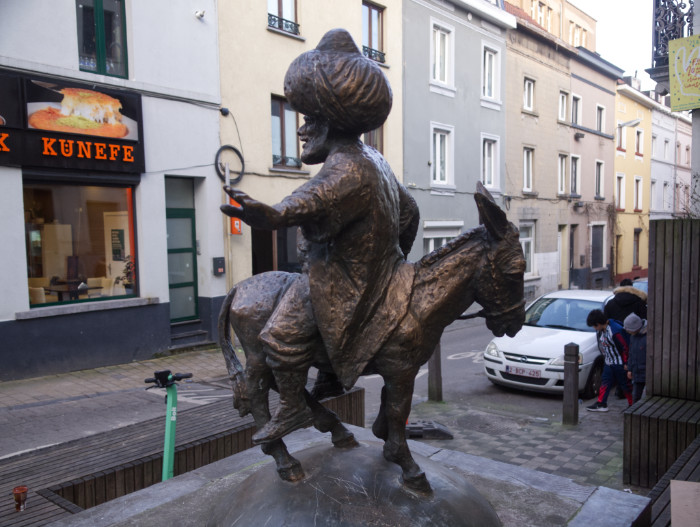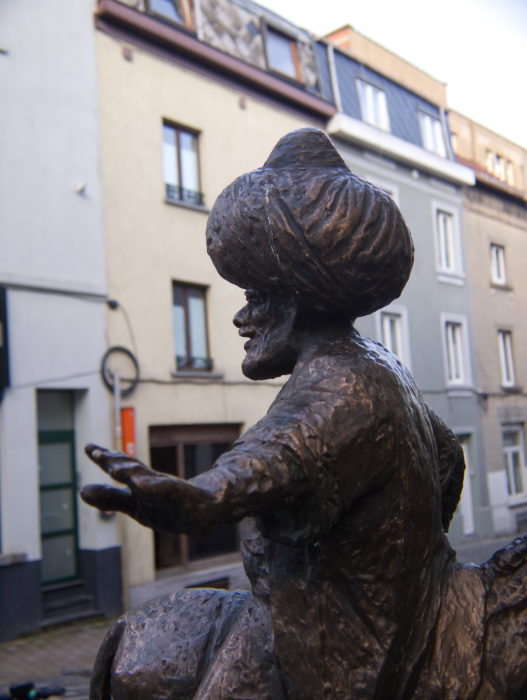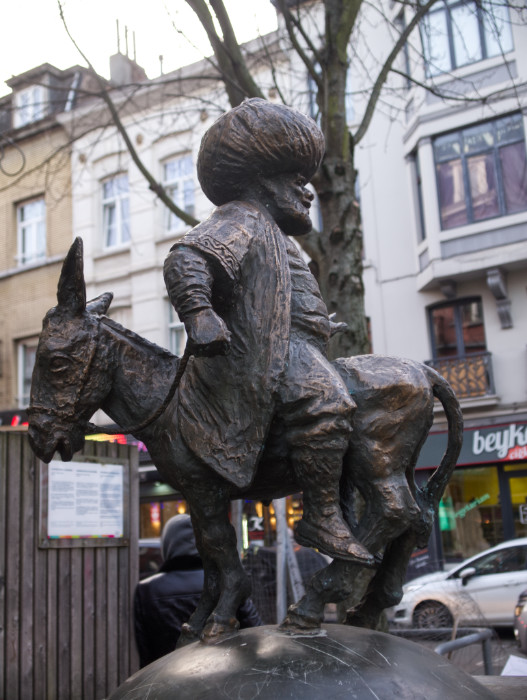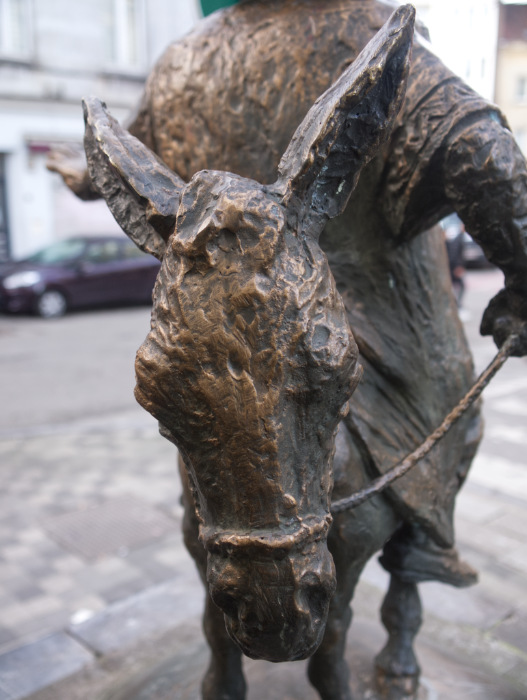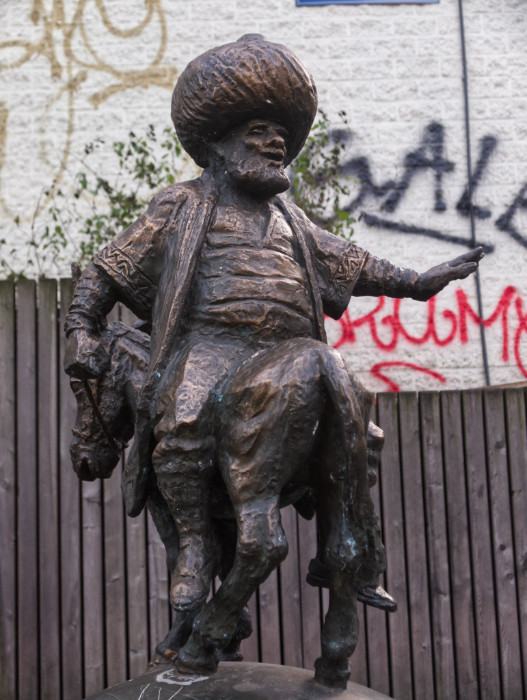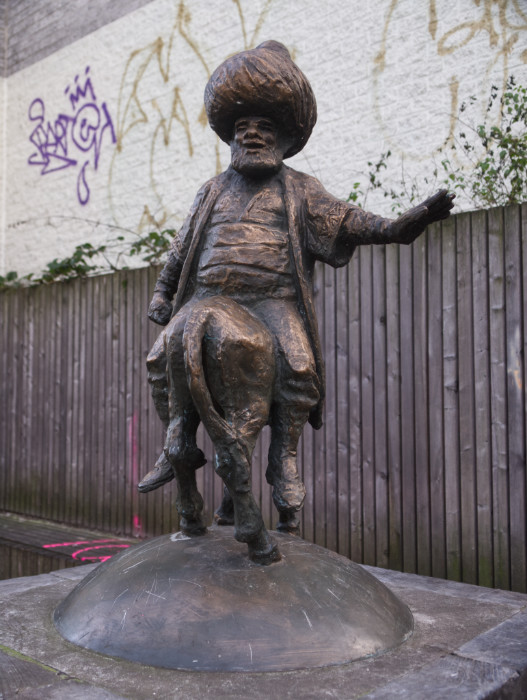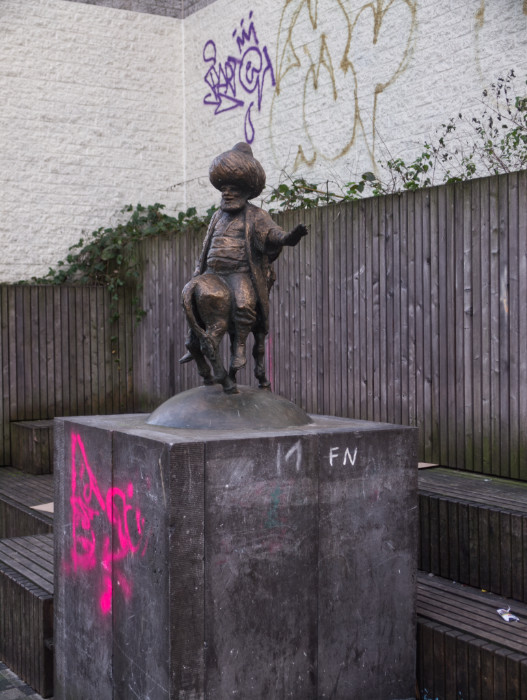 Alle Fotos: Jürgen Klute | CC BY-NC-SA 4.0